Cool news:
I told you that I worked on the kinetic elements of Desiree Holman's most recent art piece, Sophont. The installation, along with my bits are at the Philip J. Steele Gallery at the Rocky Mountain College of Art and Design in Denver until November 23rd!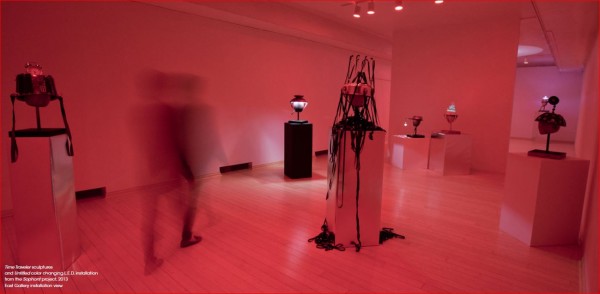 See the whole catalog in PDF here!
I'm going to make an admission. When I first saw her art, I it didn't really excite me but I thought, "Sure, let's make art, let's make it kinetic!" After hanging around it for a while and most recently reading the catalog, it's seeping in. I'm starting to get it and I like it! Art is funny that way.