It's springtime… errr… rainy season here in northern California!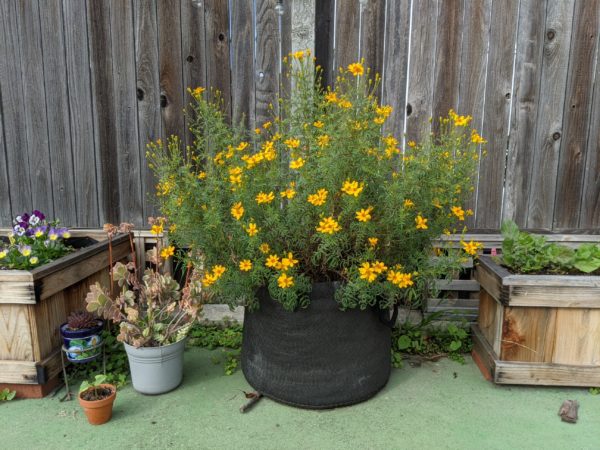 I'm so happy we got Mexican Marigold. It blooms in the winter here and… POW! Color!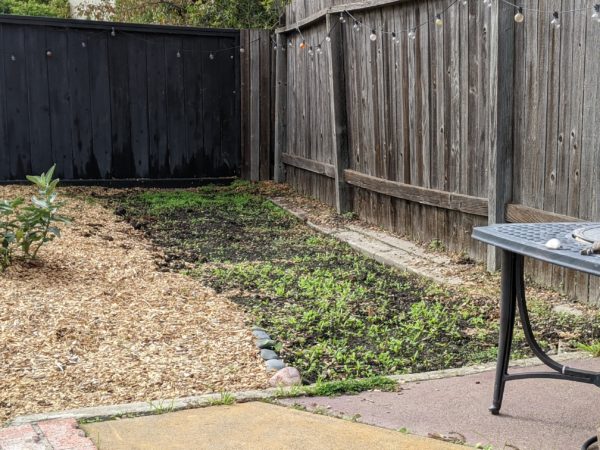 This is one of 4 beds of wildflowers I planted at our house. I'm thrilled at how the rains have made it explode in the last few weeks. We'll see if it survives the winter! I'm optimistic!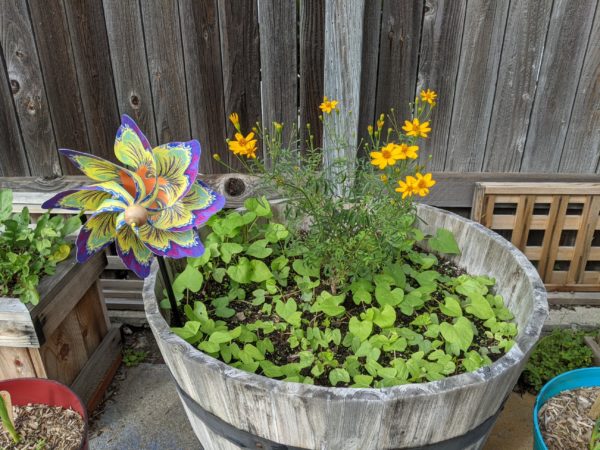 Another Mexican Marigold. And… see all those little leaves? They are all volunteer Exotic Love Vines! I'm gonna have to transplant them or something since every plant in this pot wants to get to be huge!
Year #2 of Exotic Love Vine volunteers at our neighbor's house!