I went to Kenvil Hobbies the other day. I ended up hanging out there for an hour or so, talking about electric planes to the proprietor and a couple customers. It was nice. I ended up buying an 1100 mah Ni-MH 9.6v battery. I initially thought that I had bought it out of a need to buy "something, anything" from the nice guy at the shop (we spoke for a good long while about the potential badness of not having a local hobby dealer), but after I flew with it once, I was very pleasantly surprised at the zippy, light-on-it's wings performance I got when I flew with this very light battery. I know that I wouldn't have bought it otherwise… I probably would have bought another (heavy) Zagi 1700mah battery.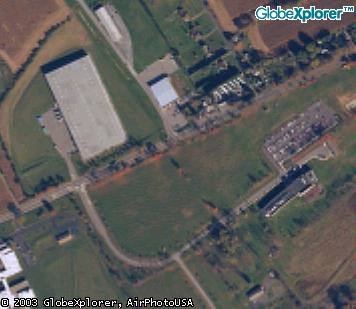 I found a great new flying field, the front yard of my community college, WCCC. So now I can fly before and after class. :-)
In that photo to the right, the school is in the lower right portion and the field is centered. It's like 220 yards by 100 yards, plenty big enough for my "fast park flyer". Just across the way in the lower left corner of the map is the Warren County Technical school. They've got a couple signs that say, "No ball playing, no running,… blah blah, no R/C vehicles…" And just to the south of the map is the Warren County Communications center, complete with big multi-frequency radio antenna. I hope none of these folks get mad at me for flying… But then I don't dare ask, because they'll of course say, "No, and we're going to keep an eye on you now, you suspicious terrorist-type."
My favorite is that with the 1100 mah battery, I can fly along, pull back on the stick and the plane lifts it's nose like it's been startled awake from a daze. And up she goes!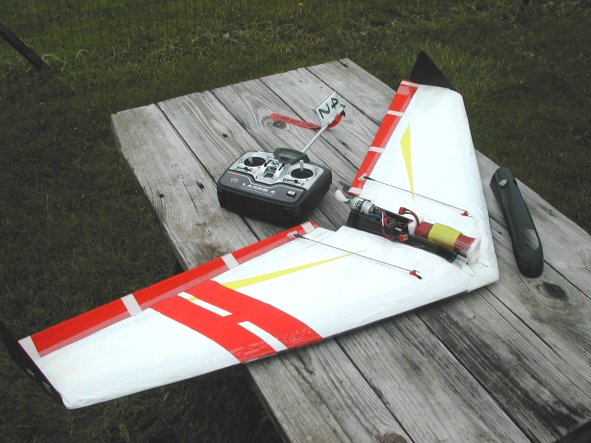 Skywalker: "What a piece of junk!"
Solo: "She'll make point five past lightspeed. She may not look like much but she's got it where it counts, kid. I've made a lot of special modifications myself."