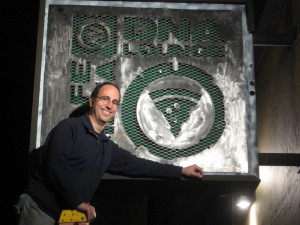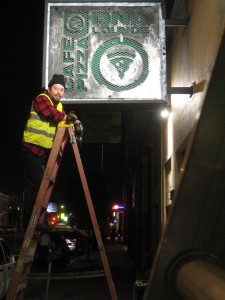 This took quite a bit more time and effort than originally anticipated. But I'm pretty pleased with it.
Originally mentioned on my blog and on the DNA Lounge blog.
Go visit it this week at DNA Pizza, before nature claims it's shiny buff job in place of a dark, sinister rusty patina.
Now the sign needs to get lit from behind (not my job), a bird shield added (my job), a little painting (not me), a little natural rust patina (nature's job), some clearcoating, and total victory is ours.
Thanks go to Michael Kearney (pictured above) and Lou!