Here are some Motivational Posters for you.
Yes, they are all incredibly offensive.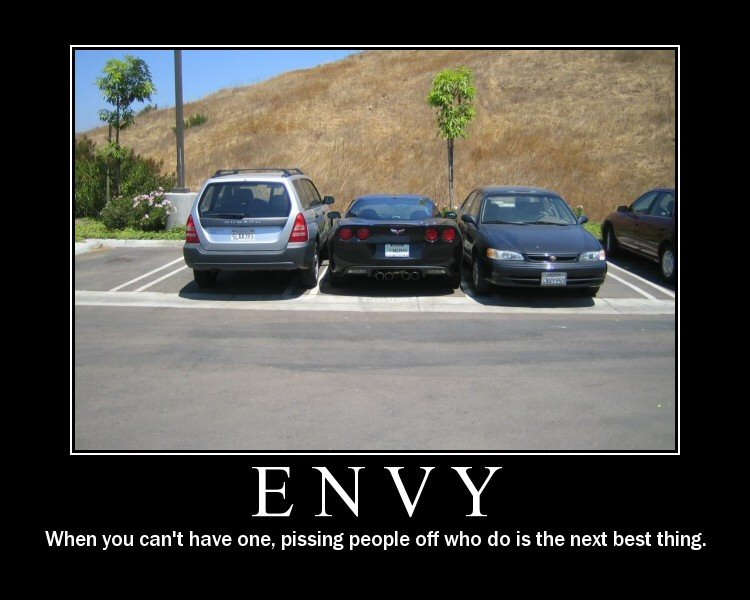 Envy: When you can't have one, pissing people off who do is the next best thing.
.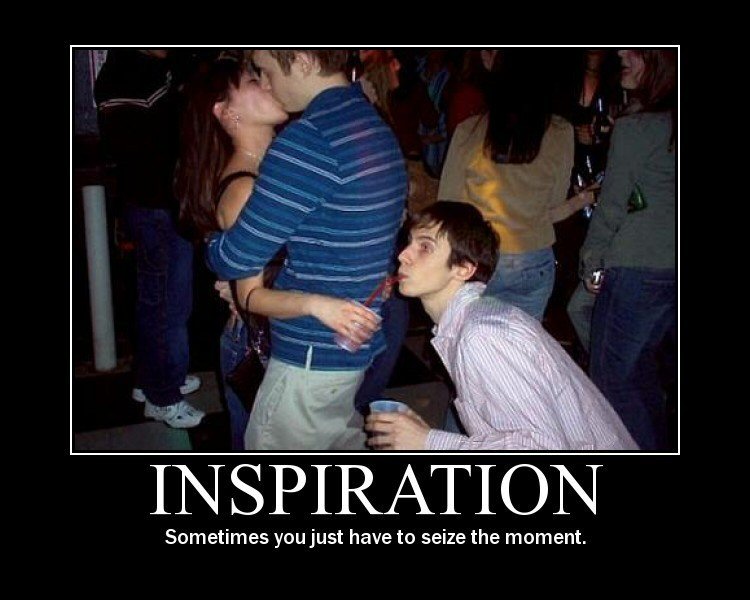 Inspiration: Sometimes you just have to seize the moment.
.

Stereotypes: They're based on reality
.

Birth Control: Because if you aren't careful, one of these could be yours.
Way way more follow…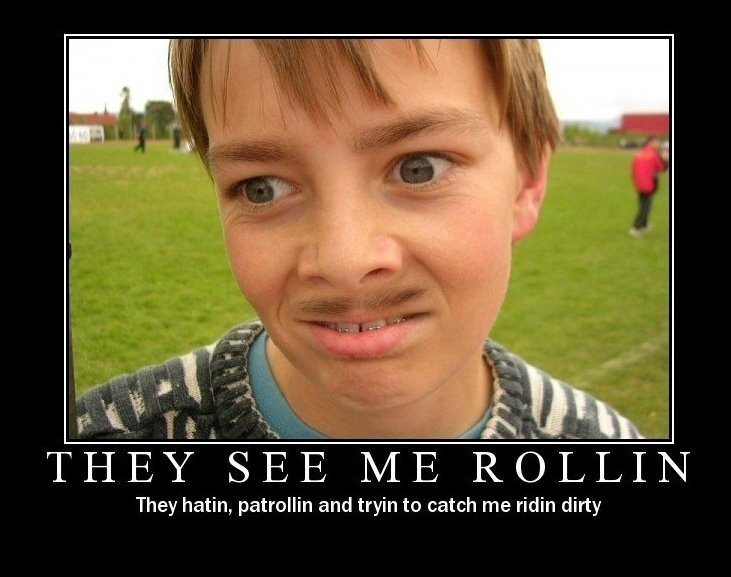 They see me rollin: They hatin, patrollin and tryin to catch me ridin dirty
.

Fail: That's why you always get picked last, fatty.
.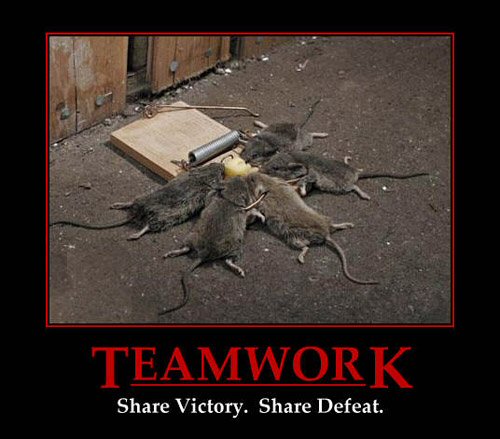 Teamwork: Share victory. Share defeat.
.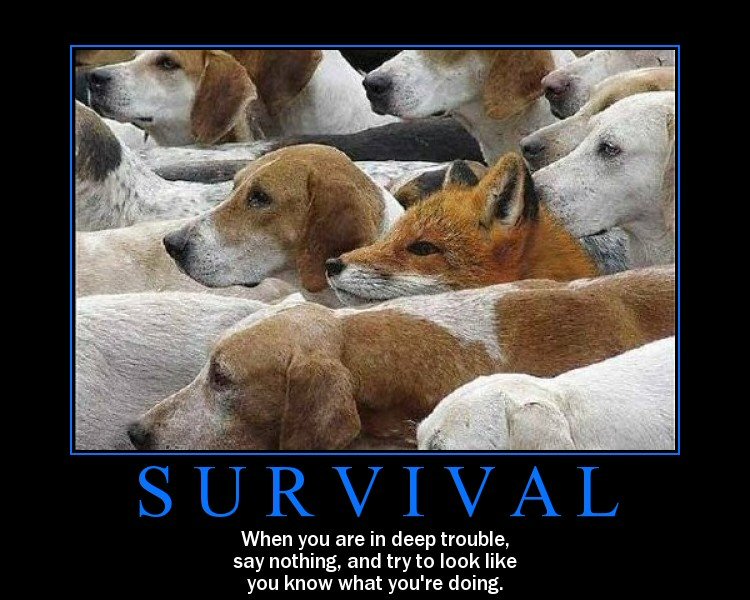 Survival: When you are in deep trouble, say nothing, and try to look like you know what you're doing.
.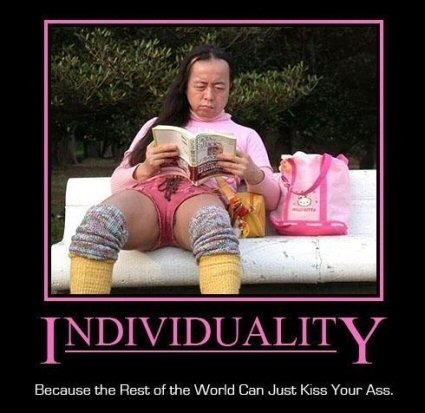 Individuality: Because the rest of the world can just kiss your ass.
.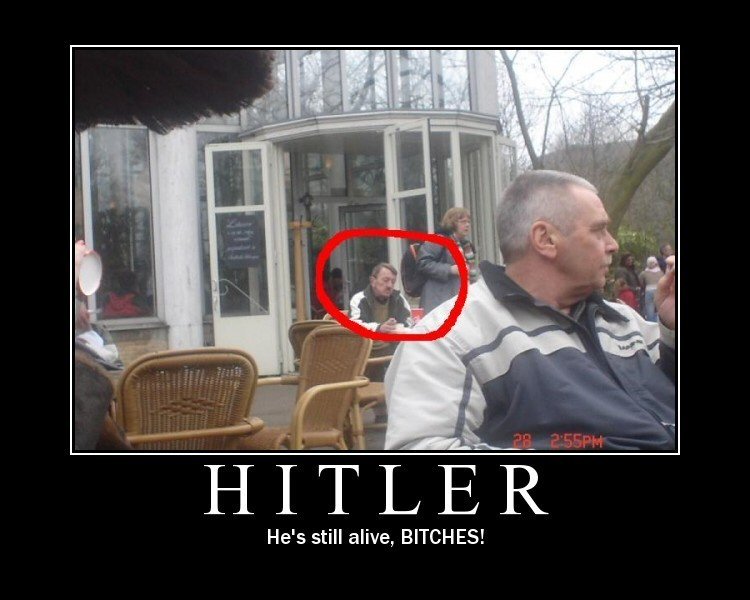 Hitler: He's alive, bitches!
.

Manwich: Shut the fuck up and eat.
.

Epic Failure: And that shit is permanent.
.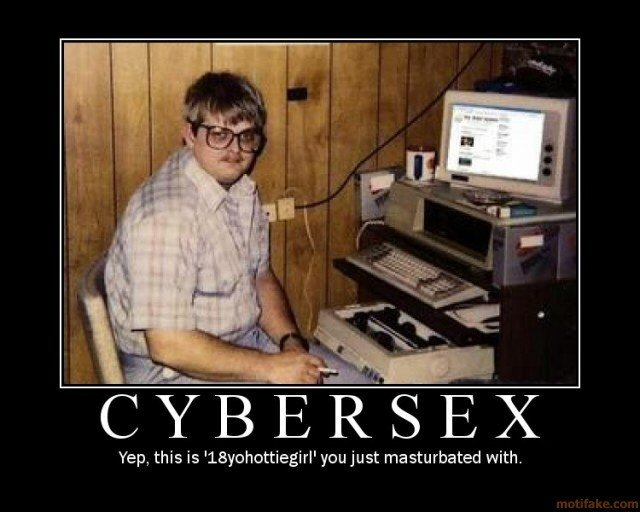 Cybersex: Yep, this is '18yohottiegirl' you just masturbated with.
.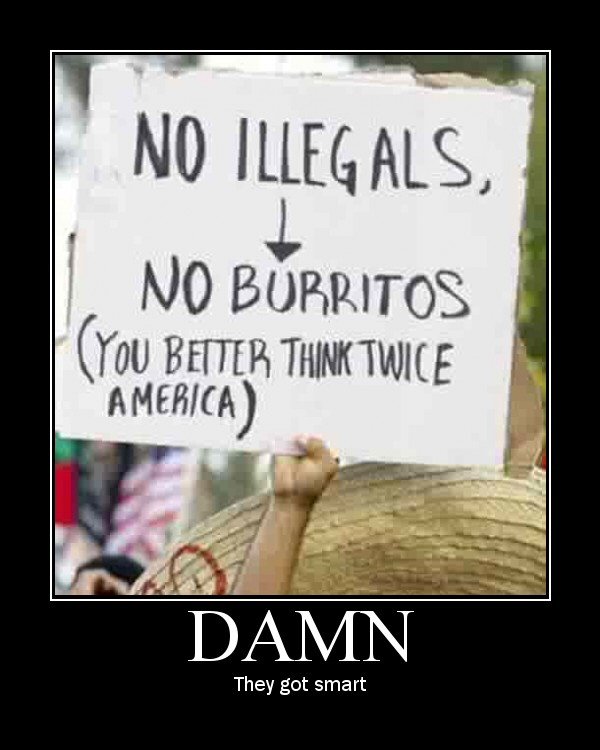 Damn: They got smart.
.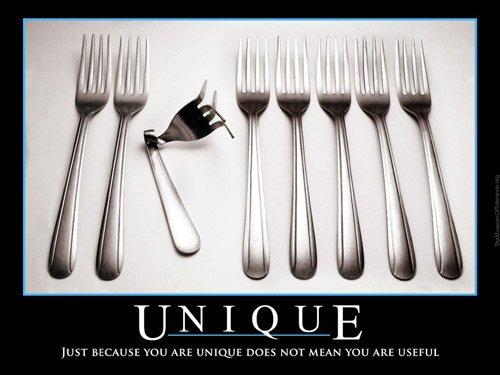 Unique: Just because you are unique does not mean you are useful.
.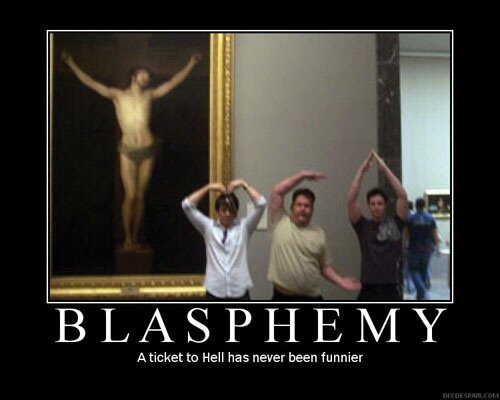 Blasphemy: A ticket to Hell has never been funnier.
.

Overconfidence: This is going to end in disaster, and you have no one to blame but yourself.
.

True Happiness: It's easier to find for fat people.
.

Chances: Don't be a pussy. This guy seems legit.
.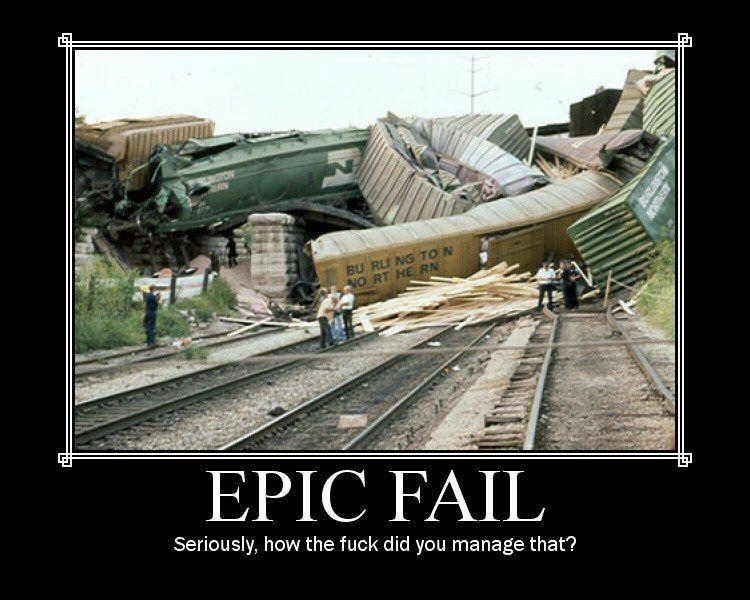 Epic Fail: Seriously, how the fuck did you manage that?
.

Free Online Porn: Corrupts everyone. Even thoose that have no idea what they're looking at.
.

Cowbell: You need more of it.
.

Homeboys: Fag In, Fag Out.
.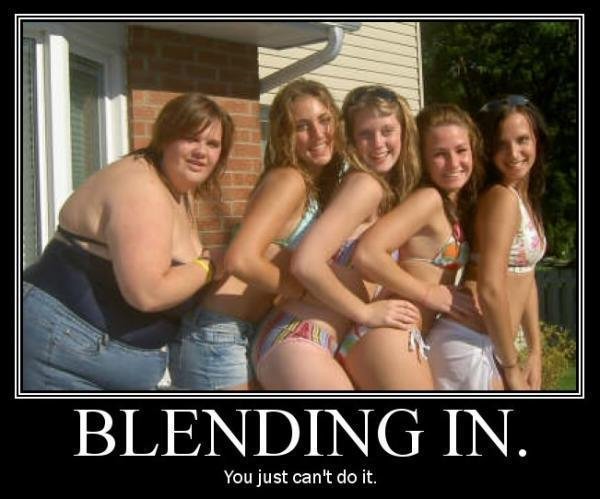 Blending In: You just can't do it.
.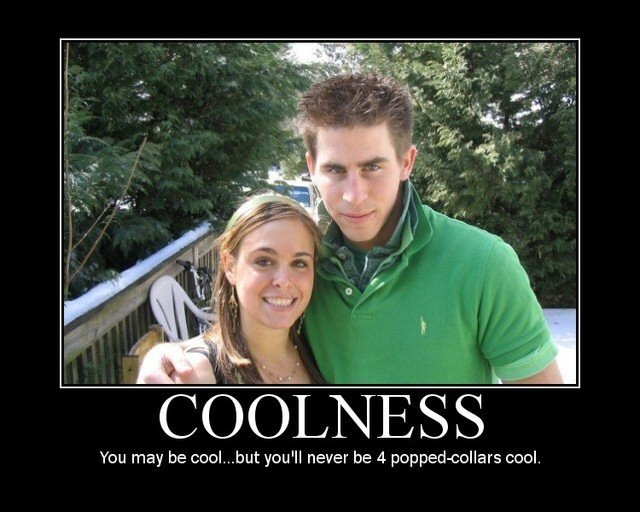 Coolness: You may be cool… but you'll never be 4 popped-collars cool.
.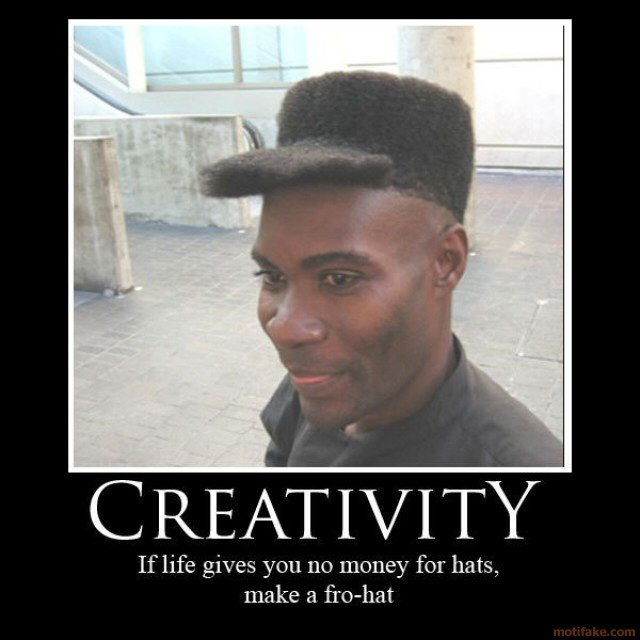 Creativity: If life give you no money for hats, you make a fro-hat.
.

Voyeurism: You failed…
.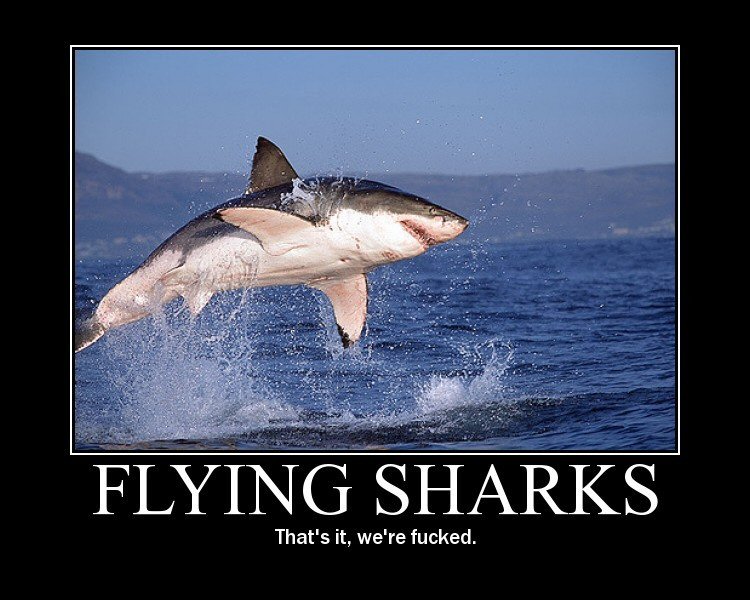 Flying Sharks: That's it, we're fucked.
.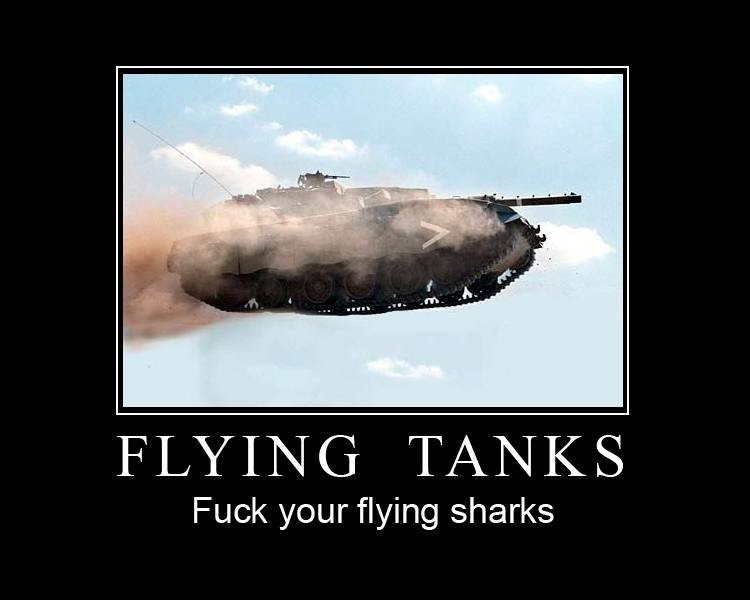 Flying Tanks: Fuck your flying sharks.
.

Flying Kittens: Fuck your flying tanks.
.

Flying Dogs: Fuck your flying kittens, tanks and sharks.
.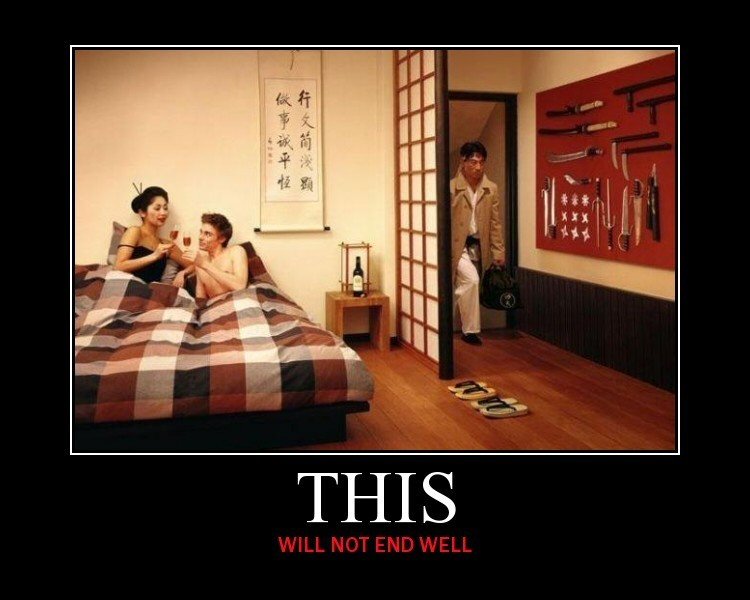 This: Will not end well.
.

Abandoned Clown Train: It's freaky as shit.
.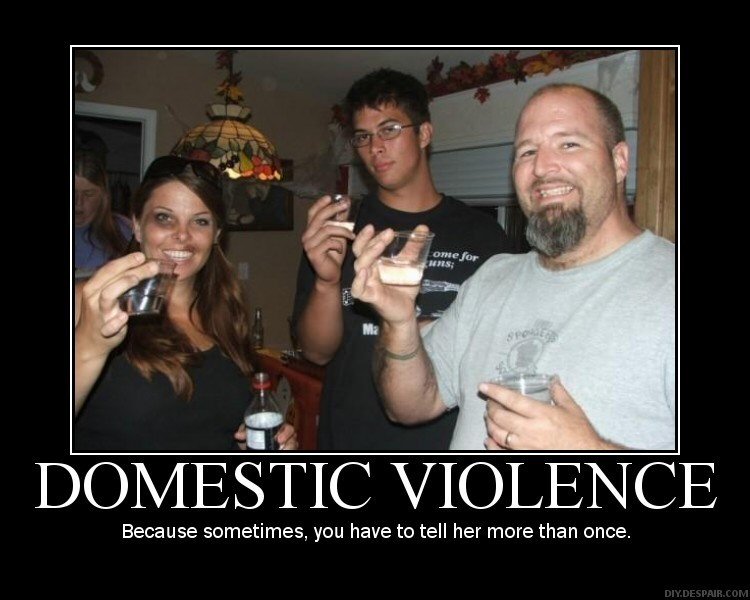 Domestic Violence: Because sometimes, you have to tell her more than once.
.

Wharrgarbl:Wharrgarbl.
.

Relax: It's just my armpit.
.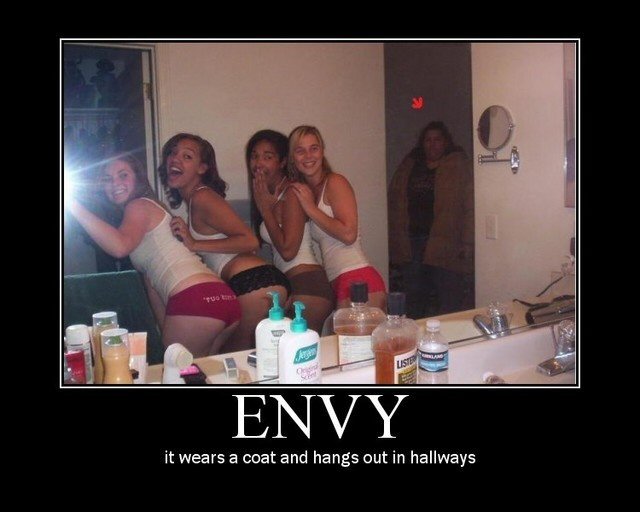 Envy: it wears a coat and hangs out in hallways.
.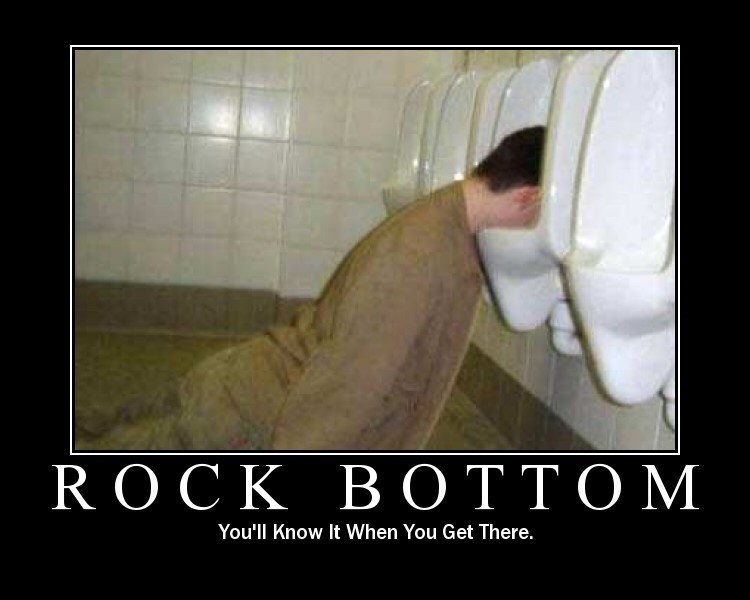 Rock Bottom: You'll Know It When You Get There.