Don't look at these. They'll hurt your eyes.
Is this possible?
.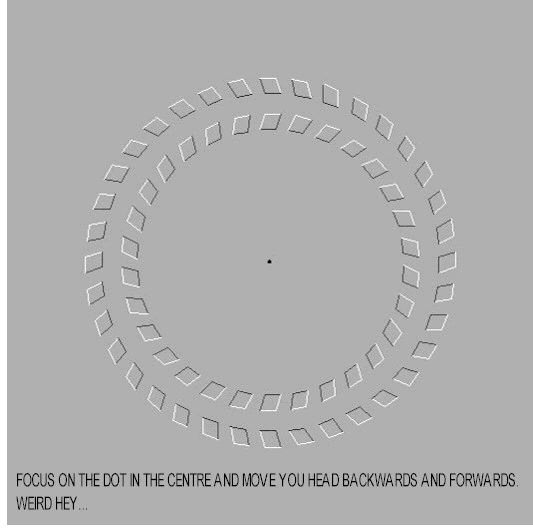 .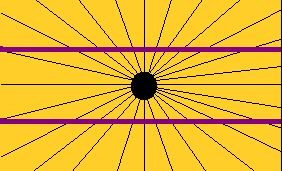 Are the purple lines straight or bent?
.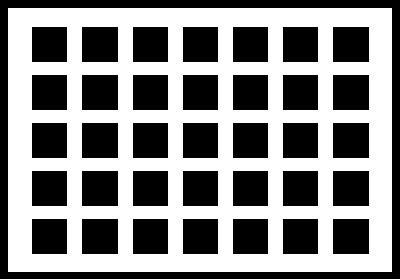 Do you see the gray areas in between the squares?
Are they really there?
.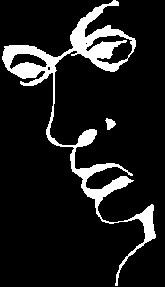 You should see a man's face and also a word…
Hint: Try tilting your head to the right, the world begins with 'L'
.
This one is the most freaky. Click on the image so you can see it full screen.
.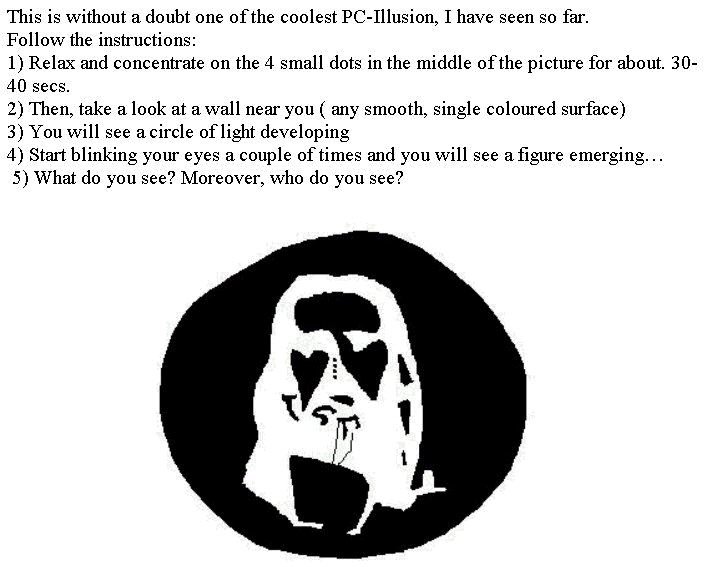 .