We did so much when my niece and mom were here in Berkeley last week

Cafe Leila for Breakfast
Obligatory smiles in the car!

Julia picked up some local clothing with everyone's help.
Apparently, some Berkeleyans are larger than others ;-)
Julia discovered that hidden in the center of campus, UC Berkeley has a Museum of Paleontology! There was a T-Rex, pterodactyl above us and the most studious triceratops. Julia and I noticed the triceratops just outside the library. We made a point to step inside the library to hear and feel what that serious science library was like. It was pretty intense.
The Greek Theater!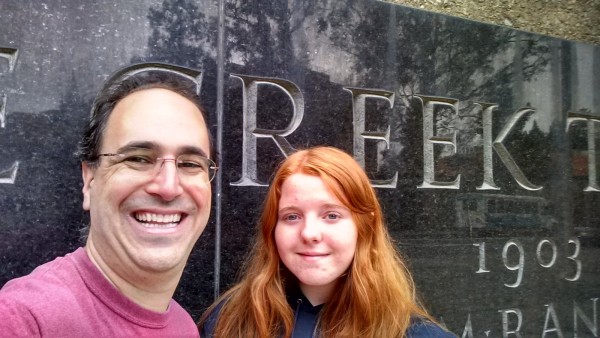 Cheeseboard pizza was so much fun! You can see the live music over their shoulders! Hanging out, eating the most amazing pizza with family was just great.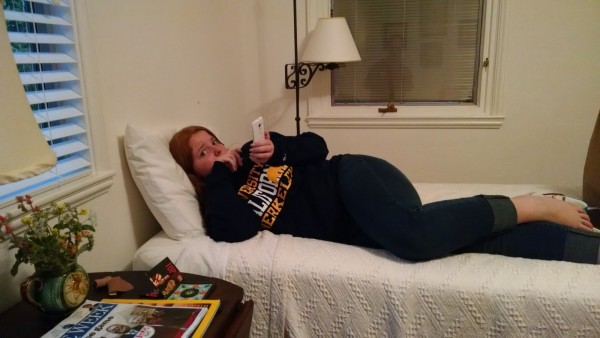 At the Airbnb just a block from the house.
Phew!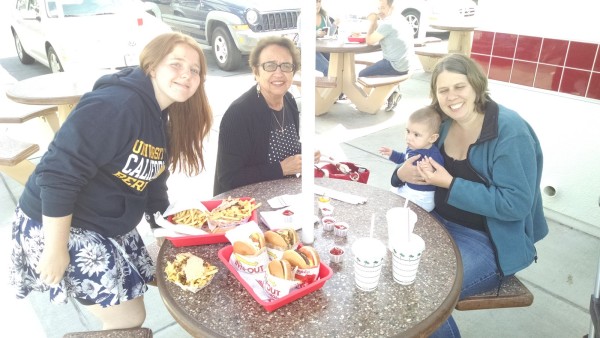 Julia had heard fables about In-N-Out Burger. They are all true!
Afterward, we went to The Crucible and American Steel Studios to check out the giant art in progress!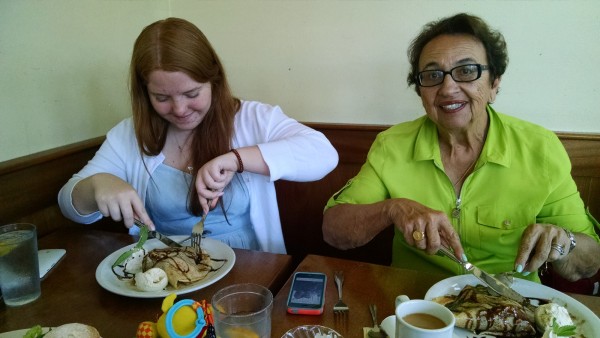 Crepevine and Philz Coffee happened with smiles.
The Tilden Park Steam Trains were simply magical!
Julia was given a going away present by Patricia, the Airbnb owner.
Goodbyes after 4th Street shopping and Tacubaya.
Also in there we stopped for the Grizzly Peak Boulevard view, Berkeley Farmers Market