Six weeks ago I was in Florida seeing my folks. Here we are with my aunt having dinner poolside at my aunt's place!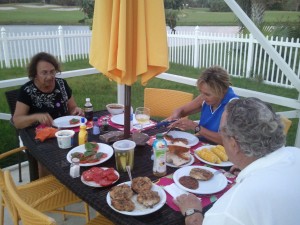 And sunset just down the street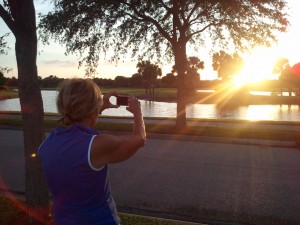 ---
Three weeks ago there was a parade here in the Mission. Here's a shot rounding from Mission to east on 24th st :-)

I love da machines!
---
Two weeks ago Ben Cowden and I went out to the Monk's Kettle at 16th & Valencia. I was passing the torch of Crucible Kinetics and Electronics Department Head to Ben. Our bartender really knew her beer and poured me this Cuvee des Jacobins Rouge beer.


I had asked for a sour tasting beer and BAM she delivered. My best description for it is "strange adult candy".
And thanks for the beer Ben!
---
Last weekend I was at an engagement party at Megan's place. It was great fun!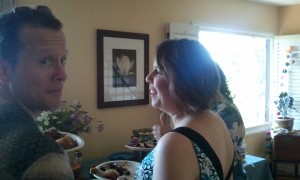 I just like this photo of Megan :-)

---
A few weeks ago in chem class we made cheese. This week we ate some eggs in vitro… eg. we digested eggs with hydrochloric acid and pepsin in test tubes. And we also digested some oil – presumably from the chips. The science of salsa is next week. Here you see some yummy oil digestion!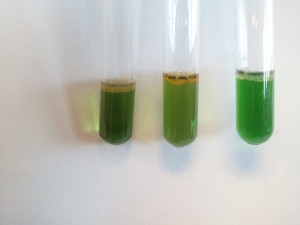 ---
Lastly and certainly not leastly, the Kinetics and Electronics department set up a great table at the Crucible Fireside Lounge last night!
Rich brought his milk crate bots, Ben was manning Corpse Reviver and had some work in the gallery show. Jon and I brought our winning personalities. Darn it was fun.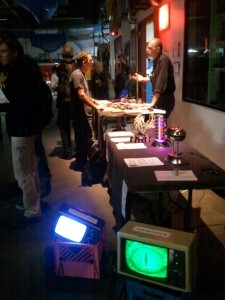 ---