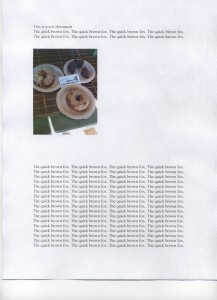 Update: I haven't fixed the problem. Read on…
A little while ago I bought an ink toner refill for my HP Laserjet color printer. Right after adding more black toner, every sheet had a gray haze. I googled around but found no solid solution, it might have been that the toner formulation was wrong for my printer but it wasn't definite. I wrote to the folks who sold me the toner but they couldn't help.
It turns out that, apparently, I had overfilled the cartridge. After printing maybe 100 pages, pages stopped coming out gray. :-)
So don't overfill your laser printer cartridges like I did!
I hope that some wayward toner refilling soul finds this message and their suffering is eased.
I bought the toner from an eBay seller, "printdealsmontreal". The 3 colors + black toner refill cost $70 or so while new cartridges would have cost more than $200. I'm now quite happy with their product.