As part of my religious conversion to Pastafarianism, I have made a t-shirt design.
Buy a t-shirt from me or just steal the image and put it on your skateboard. If you make serious money off it, you are obligated to tithe to both the Church of the Flying Spaghetti Monster and me. Or his noodly appendage will find you!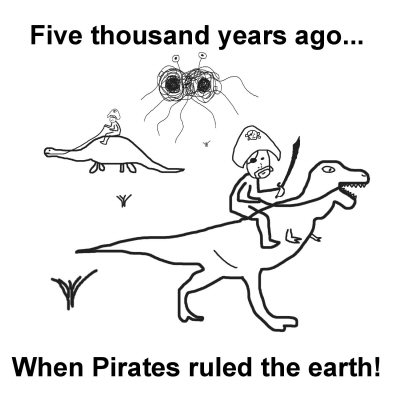 Five thousand years ago… When Pirates ruled the earth!