I've heard it said that states may be cooking their books with regard to COVID-19 vs flu & pneumonia deaths. The theory is that states want to appear "ready to open" when, in fact they are not. I looked into it and the CDC's Fluview website shows a modest increase in flu & pneumonia deaths this year. But it doesn't show a big, smoking gun of hidden COVID-19 deaths.
A well-meaning friend forwarded a fabricated image about the matter today. I spent an hour figuring out that it was fake.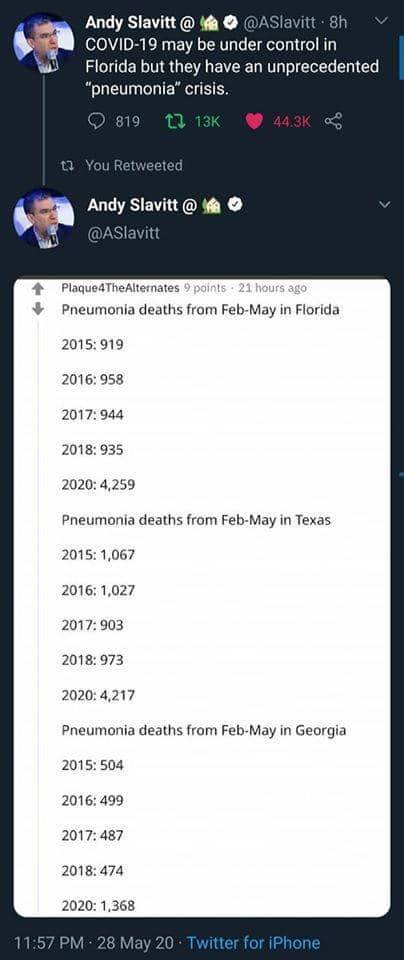 Here is why I believe the data is fabricated. I went to the CDC's Fluview site as mentioned by Andy Slavitt here. I downloaded the data for Florida in 2018-2020. The numbers on the CDC website regarding pneumonia deaths don't look suspicious like it does in the above image! In Florida, in weeks 5-21 I count this many pneumonia related deaths in these years:
2020: 5291
2019: 3890
2018: 3999
That is MUCH different than the fabricated image.
There's a lot of things I don't know about this pandemic. But now there's one thing I think I -do- know.