Claripro is marketed as a product to eliminate nail fungus.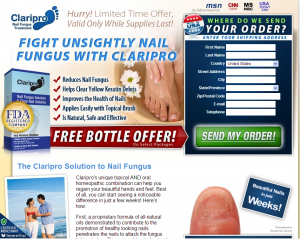 It's crap.
Let me count the ways…
Their website don't say what is in the product because there is nothing useful in it.
All of the claims on the site are specious:
The site says "FDA Registered Company" which means nothing.
"As advertised on MSN, CNN.com…" Taking an ad out doesn't legitimize a product.
They mention their "Homeopathic Oral Nail Fungus Relief Spray", in case you were wondering, homeopathy isn't medicine
Their return policy is absolute crap. You pay return shipping and  "…Refund Processing and Restocking Fee: $6 Per item e.g. 1 bottle return = $6…" They usually sell you 4 bottles at a time, do the math.
They don't even say how much their product costs on the website
I think the most revealing point is that Claripro is mentioned on several Zetaclear websites as being a recommended product. The Zetaclear people are bad people.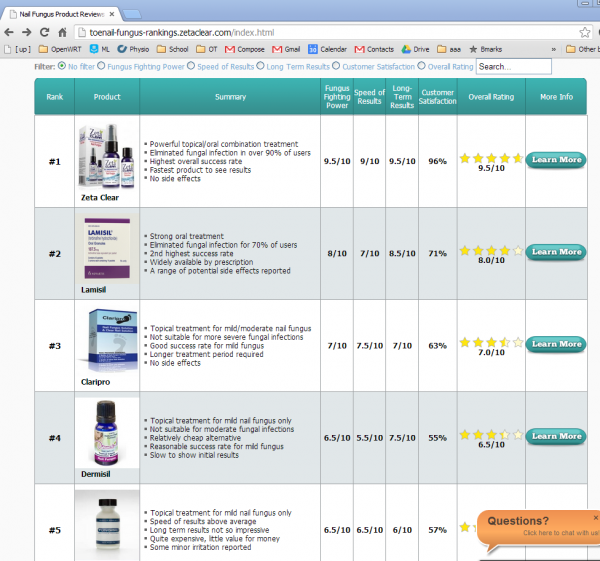 I could go on for a long time about their site. Read my blog (and the many comments) and don't give these jerks any money.