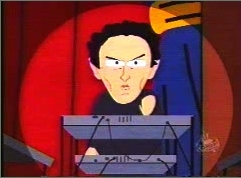 Tonight, seeing either The Gong Show at the Dark Room or my friend Shameless Heather in "Take me for a Ride". And then maybe go to the Purple Friday Show late. :-)
Saturday morning Tango class! And likely the Metronome's Tango Milonga in the evening!
Sunday see Naqoyqatsi with Philip Glass LIVE at Davies Symphony Hall! The closest I've ever seen him live thus far has been on Southpark.
Monday: nuffum :-)