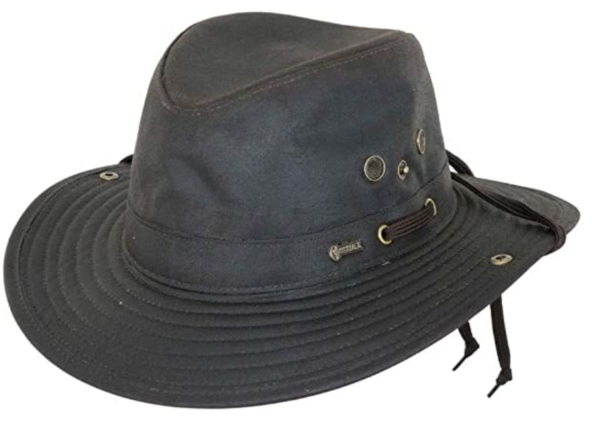 The hat smells of… I can think of no better description: hot asphalt. I wrote to the company who responded "Yes, there will be a slight oily smell and feel to the hat. This will fade over time with exposure to sunlight and the elements of nature." It is horrible, like wearing a tiny bit of a skunk on your head. I'll stop noticing the smell for a while and then turn my head and think, "What the hell, why do I smell asphalt?!"
Every time I touch the hat, my hands get oily. It's like the "oil" in "oilskin" was cheap lubricating oil.
Well, after a month… 1 week of full-time wear, 1 week sitting outside in the sun and rain, 2 weeks sitting out, it still smells of asphalt and makes my hands oily.
Don't buy this hat.