Megan and I went to Oakland Art Murmur First Friday Art Walk, it was great! It was so refreshing to get out!
W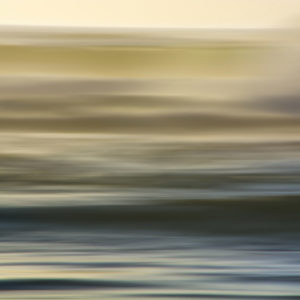 e saw great art, ate street food… lots of it,  and felt the buzz of ten thousand Oaklanders having a good time in the street
Yeah, we ate well! Had a  shimp po-boy, an allspice ice cream sandwich, and grilled cheese from the world famous Grilled Cheese Guy! We went to the uptown area. The best art (and grilled cheese!) was found on 25th where Jon Sarriugarte parked his beloved Golden Mean  art snail :-).
Local Language looks like an exciting art fabrication space.
Thea Schrack's Seaglass 8 was amazing to see. An image of it is to the right but it is far more entrancing in person! When I saw it in person, I found myself saying "I could build a house around that image." I became so wonderfully lost in it!
There was lots more great art at Art Murmur! Jeanne Jabbour's work (see on the left) at Oakopolis  had "great lines". We had a fun discussion about how her work would be great in a psychologist's office.
Hurray for art!