(This was supposed to be posted in the summer of 2013 but it got stuck in my Drafts folder. Actually, I want to write many many more good things about Minnesota and tighten up the writing here but I figure it's time to just let this post fly)
How I Spent My Summer or Life on a Northern Minnesota Island  
Megan and I spent the last 2 weeks on a privately owned island with friends that may have well been family.
Located roughly between the triangle between Thunder Bay, Winnipeg, and Duluth in more ways than one, we had a tremendous vacation.
The island was formed by glaciers some twenty thousand years ago, stretching long and lean eleven hundred feet north-south and mostly 100 feet wide, but bulging out to almost 500 feet east-west at the northern proboscis.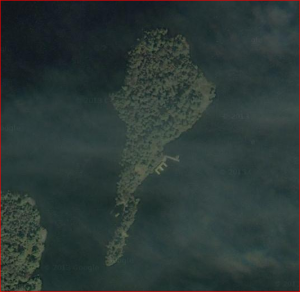 Megan and I got in a lot of living on our trip!
The surprisingly glorious Mall of America
Sailing near Canadian waters with Don & Craig
Swimming in Rainy Lake
Kettle Falls boat trip & lunch (fried walleye and a Reuben!) & touring with Robin, Becky and Lucas
Working on the Review Islands with Robin & Bob, getting a tour of historic Mallard Island and Ernest Oberholtzer's legacy
Playing dominoes & Set & Settlers of Catan
Shooting Star gazing on the dock with family
Being the last car in the Ranier Days parade!!
Getting a tour of the house & garden of Sarah & Don's place in International Falls
Seeing Don Johnson's Memoir Books of life on Rainy Lake at Coffee Landing… and then seeing the originals in the house on the island
Megan saw Planes with Sarah, Don & Billy
Great food: spaghetti with homemade sauce, tamari chicken, cold quinoa salad, pancakes, frittata….
Sunsets seen from the Happy Shack
Getting a tour of the (1,000′ x 200′) island
Looking for blueberries on the island and only finding sour mini cherries
Billy saying "there's water on the floor in the bathroom" (uh oh!), "I'm not talking at you!", "That's my moon… you can look at it…"
Living in the "1st cabin"
A giant spider with egg sack living in our outhouse
Dockboy Lee! – cuz he's often the first one to the dock when a boat arrives, to help bring stuff up the hill
Stomping trees with Chris
Getting 10-12 hours sleep per night!
Chickens doing their job with their vuvuzelas for our breakfast