Over the last few weeks I've been building a Rubens' Tube with Michael Kearney. Mark Rosin of Guerilla Science asked us to build a prototype of a piece that would travel to rock concerts and the like, blinding people with science. It's an excellent plan.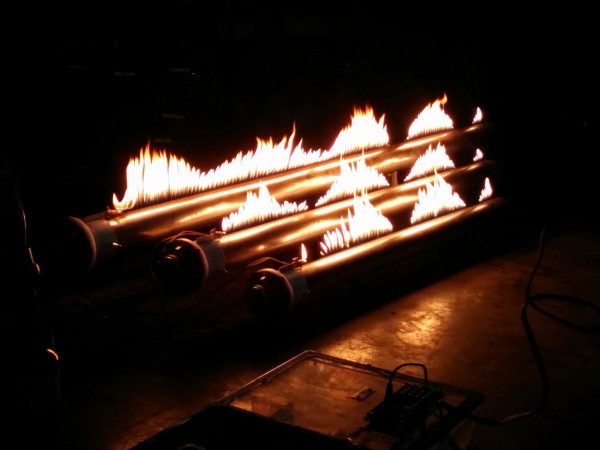 Just a few minutes after the birth of the tube.

Practicing before the performance.
The view from Isabelle Engler, the pianist's chair.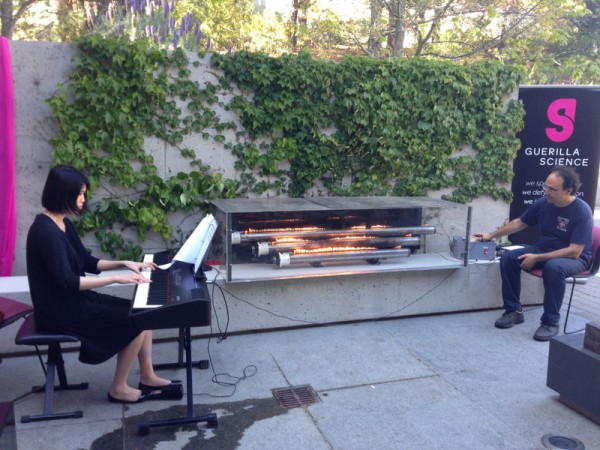 Last week we presented the Rubens' Tube at MSRI, the  Mathematical Sciences Research Institute in Berkeley. It went really well.
I'll try to show you some good video soon.