According to the CPUC, this SolarWorld billboard, which I saw at Civic Center station BART last night, is a lie created by lying liars.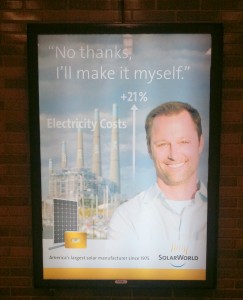 The historical electric rate chart at the CPUC says that average electric rates have gone from 13.8 cents per kWh to 15.1 cents per kWh, that is a 9% increase. The sign indicates a 21% increase from 2006 to 2011.
Find the CPUC historical rate chart here. Local archive.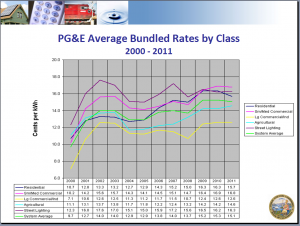 Honestly, I don't have it in for SolarWorld. I just have it in for getting facts right. They could have made a compelling argument with the data at hand, but they chose to lie instead.