Last week I went to another wedding with Charlotte. This one at the Shipyard in Berkeley. The vows were performed by several Sisters of Perpetual Indulgence. Yes, really. It was a blast!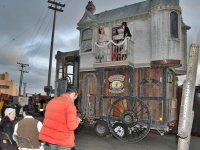 And yes, that's the Neverwas Haul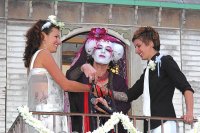 Handfasting
And the space! That's Charlotte and I in the lower left, talking with Michael P and his friend.