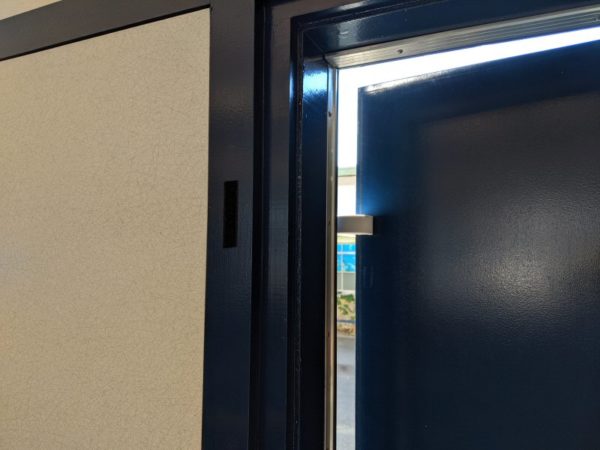 Problem: At my school, I often want to keep my heavy, automatically-locking door open just a crack so I and the kids can get back in. Using a traditional wedge door-stop works but it often gets stepped on or kicked. Now I use these pinch guards. When not in use, I use velcro on the wall to keep them close-by. All-in, it costs like $2 per door and they work very well!
Some tips:
I had tried similar, popular horseshoe-shaped pinch guards but they work well on the thick door.
Use long pieces of velcro on both the pinch-guard and the doorway, it makes it easier to stick them to the wall quickly.
For the velcro, remember to put the "soft on the surface". It makes it easier to feel the rough part on the pinch guard and it's good to establish that as the norm in your room, you can stick objects onto fabric (a good stand-in for soft velcro).