Edba
From Recipes
Jump to navigation
Jump to search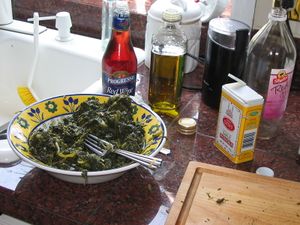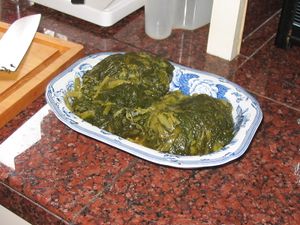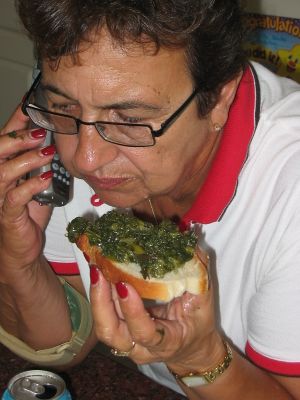 "Edba" is Italian for grass.
Tami writes on 10-13-08, "According to Heidi, it is erba or L'erba. She told me that it is the name for swiss chard that is boiled. You can make Erba many ways, often in a soup."
Recipe
from Marlene
Clean a lot of escarole.
Put the escarole in a big pot with a little water in the bottom. Boil it down till it's all wilted.
Squeeze the water out.
Chop it up.
Put oil, vinegar (heavy on vinegar), salt, and garlic powder on it.
Serve on bread