The Chicco Keyfit 30 Car Seat uses Deceptive Advertising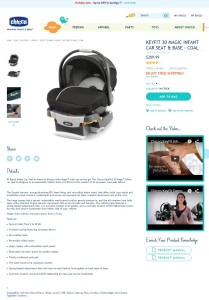 We've had our Chicco Keyfit 30 Car Seat for a few months now and it has performed well. But our daughter is outgrowing it more than a year and a half sooner than we were led to believe by Chicco.
The Chicco website reads that it holds a baby "from 4-30 lbs" there is no mention of height. See it for yourself on the Chicco website (local archive)
The Amazon ad doesn't mention height either (local archive).
But the manual reads "4-30 lbs, 30 inches or less"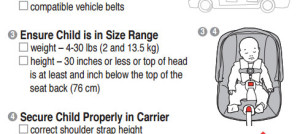 You might be thinking, yes yes, but that is a small matter. No, it isn't.
The average baby weighs 30 lbs at 30 months.
But the average baby is 30 inches tall much earlier at 12 months! (see the CDC height and weight tables) Our tall baby is 30″ at 9 1/2 months.

The manual dictates that the product lasts 60% less than its marketing claims. That is deceptive advertising. It's like buying a new car with a 10 year, 40,000 mile warranty.
It is a fine product, they don't need to stoop to this deception. This deception is dangerous for children because if you were to only read the marketing information, you might use this seat long after it was safe to do so.