I'm proud to be a Pastafarian.
A while back, I made this T-Shirt for myself (with my own original artwork :-). It has brought me joy. It should bring you and your loved ones joy as well. Click and buy one. If you want it in a different color or style or something, email me.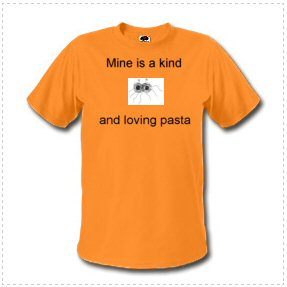 It reads, "Mine is a kind and loving pasta"
If you have a Girl in your life, you can get her this snazzy double-sided shirt. I (made and) got one for my Girl!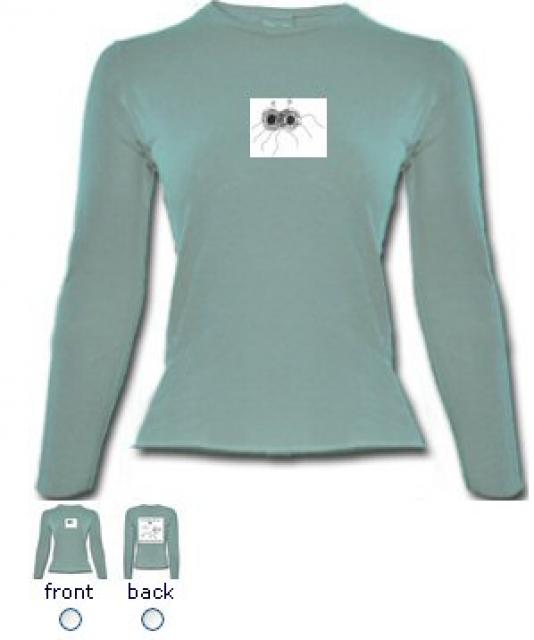 "5,000 Years Ago, When Pirates Ruled The Earth!"